The 2022 Subaru Love Promise Community Commitment Award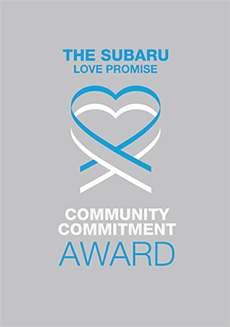 We've been nationally recognized for our dedication to our community and the Subaru Love Promise.
We're honored to receive the 2022 Subaru Love Promise Community Commitment Award. This award nationally recognizes Subaru retailers who are making the world a better place while demonstrating an outstanding commitment to supporting passions and causes in local communities. These efforts are focused in important areas such as the environment, community, health, education, and pets.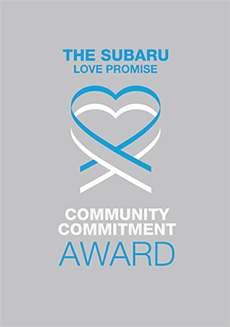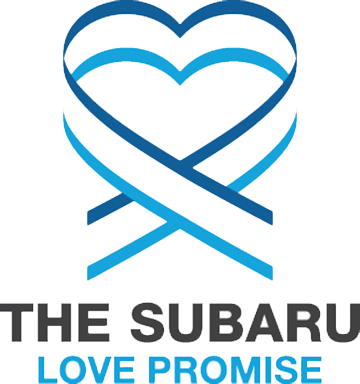 What is the Subaru Love Promise?
Subaru and our retailers believe in making the world a better place and the Subaru Love Promise is our vision of respecting all people. This is our commitment to show love and respect to our customers and to work to make a positive impact in the world.
How is Subaru of Dayton dedicated locally to the Love Promise?
Our Love Promise can be seen in various partnerships with local charities and non-profits. We're grateful for the opportunity, not only to be a part of our community, but to serve it as well. It is our promise to do right by our community.
Humane Society of Greater Dayton, DockDogs
The Foodbank, Inc. , Team Dayton Cycling
American Cancer Society, Leukemia & Lymphoma Society - TriState Ohio
Love Promise Stories from Subaru of Dayton
Subaru and Subaru of Dayton believe in making a positive impact on the communities in which we live and work. We uphold that belief through our Love Promise Community Commitment. Every month, we select inspiring stories from customers and partners from around our area who strive to support our collective commitment and feature them here
Thank you for promoting inclusion! - Adriane M
Thank-you Rick Kerstetter and Subaru of Dayton for supporting inclusion throughout the Miami Valley. The donation we received through the Share the Love campaign has provided NCCJ the opportunity to facilitate our Anytown Youth Leadership Retreat. At Anytown, high school students learn how to be active allies and inclusive leaders within their school and community. They connect with community leaders and learn practical skills that will last them a lifetime. One of the participants commented that "Anytown was a great experience that I will always remember. Thank you to everyone that made it possible."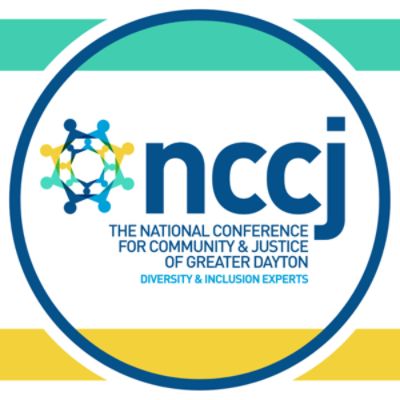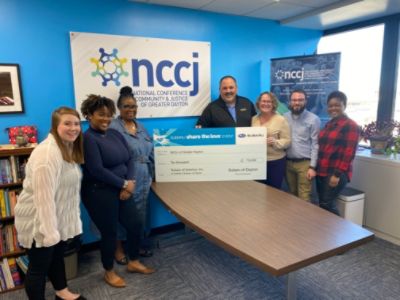 ---
Thankful for new beginning with Subaru of Dayton - Adriane M
The National Conference for Community and Justice of Greater Dayton (NCCJ) is excited about our new partnership with Subaru of Dayton and their Share the Love program. Through their generosity we are able to further our mission of building a community dedicated to eliminating bias, bigotry and all forms of discrimination. Achieving NCCJ's mission is impossible without the support of our community and organizations such as Subaru of Dayton. We look forward to seeing our partnership grow in 2022.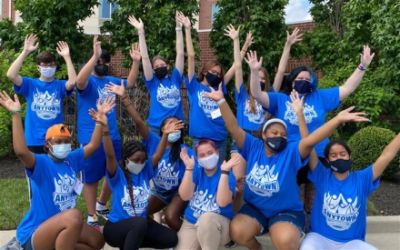 ---
Humane Society adoption Event - Richard K
Saturday October 22, 2021 Subaru of Dayton hosted their annual Adoption event with the Humane society. The Humane Society of Greater Dayton brought in 11 puppies and and within hours, we found 11 forever homes for those puppies! It was such a hit, Subaru of Dayton plans on hosting 2 adoption events in 2022.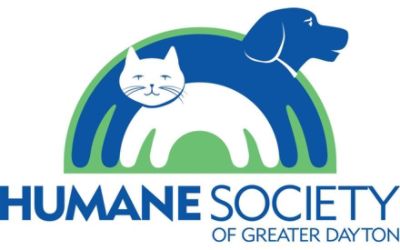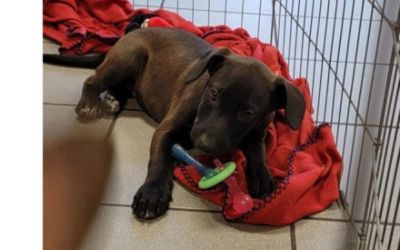 ---
Thank you for helping homeless youth! - Jennifer S
Thank you, Subaru of Dayton, for donating four large boxes of blankets to Daybreak as part of their Subaru Loves to Help initiative. These blankets will be given to homeless youth to stay warm during the cold winter season. Daybreak is so appreciative of companies like Subaru of Dayton that continue to practice corporate citizenship. Daybreak operates the Miami Valley's only 24-hour crisis hotline and emergency shelter for youth. We serve 800 youth every year through our wrap-around supportive services that include transitional housing, mental health services, drop-in center, LGBTQ+ services, employment support, engagement, and outreach. Thank you, Subaru of Dayton for your support and donation!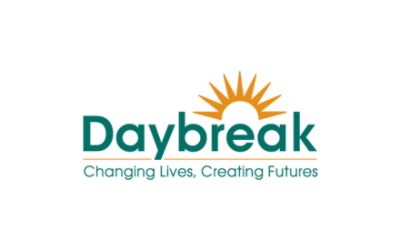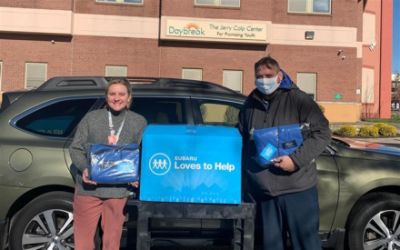 ---
Still Helping During a Pandemic - Jessica G
2020 has been a unique year at the Humane Society of Greater Dayton. Normal events such as our annual Furry Skurry 5K had to shift to online events. Despite the adjustments that needed to be made throughout the year, Subaru of Dayton continued to provide support and love to the animals in our care. Through their presenting sponsorship of our 2020 Virtual Furry Skurry, they directly impacted hundreds of animals that needed medical care and support at our shelter. They also partnered with us for the fifth year in a row for our Snag a Subaru raffle drawing. Thanks to their support, we were able to raffle off a 2021 Subaru Crosstrek. We sold tickets for $25 each and this year sold a record-breaking 2,444 tickets. All of the proceeds from this raffle went to the animals in our care. This support helps us provide spay/neuter surgeries, protect animals from cruelty or neglect and find loving forever homes to so many homeless animals. We are so grateful for the continued support and love that all of the staff at Subaru of Dayton provides to our animals. We are also grateful for all of those community members who participated in their annual Share the Love event and chose to designate the Humane Society of Greater Dayton as their charity of choice. These funds do so much for our shelter and for that we are beyond thankful for the support!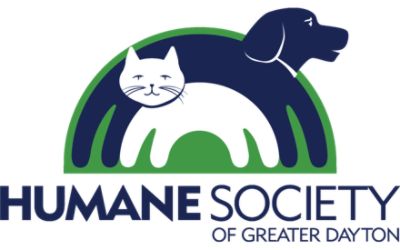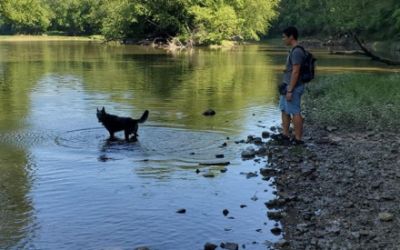 ---
2020 Subaru Loves Pets - Jennifer H
Throughout the month of October, we partnered with Subaru of Dayton for the 2020 Subaru Loves Pets campaign. Their support helped us promote adoptable dogs and cats who typically get overlooked in shelters because they are an "underdog". This means they are usually a senior, visually impaired, are in a wheelchair, deaf, disfigured, etc. Many of these animals are overlooked even though they have a lot more life and a lot more love to give, and just want to find their forever home! Thanks to Subaru of Dayton, we were able to find forever homes for so many amazing pets! One of the cats we were able to find a home for was Myrtle, a 13-years-old sweet and sassy cat that was in our shelter for 88 days before finding her forever home. Being a senior cat, she continually was overlooked, but thanks to the support of Subaru of Dayton, we were able to really highlight her and together became a cheerleader for her, which in turned helped her find the loving forever home she so deserved. On behalf of Myrtle and all the animals impacted through our partnership with Subaru, thank you so much for your support and for helping us give them their second chances! #SubaruLovesPets #SubaruOfDaytonLOVESPets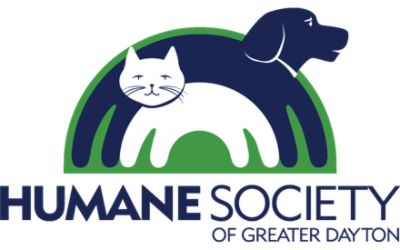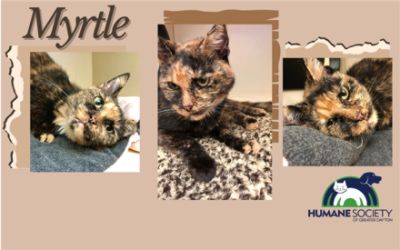 ---
Thank You Subaru of Dayton! - Marilyn G
Thank you to Subaru Of Dayton and General Manager, Richard Kerstetter, for donating 85 blankets for our homeless youth. As part of their Subaru Loves to Help campaign for November, we were one of the 600 homeless shelters across the nation to receive the blankets. The blankets will definitely help keep the youth warm during this winter season. #daytonstrong #homelessyouth #givingback Daybreak was established in 1975 in Dayton, Ohio as an emergency shelter for runaway and homeless youth. Today, Daybreak operates the Miami Valley's only 24-hour crisis hotline and emergency youth shelter and has grown to include outreach, prevention, transitional housing, life-skills education, and other follow-up services for runaway, throwaway, and homeless youth. Daybreak is a 501(c)(3) non-profit organization.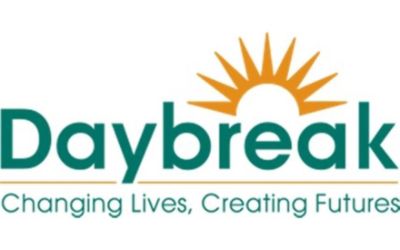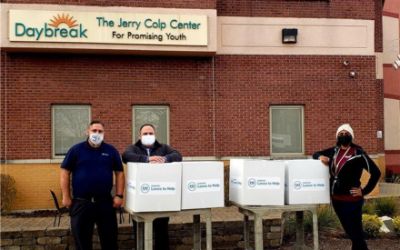 ---
Fight! Fight! Fight! - AMBER H
On Thursday, June 27th, 2019, Subaru of Dayton and the Tri-State Chapter of the Leukemia and Lymphoma Society delivered 50 blankets for patients and messages of hope to the patients of Kettering Cancer Care. President and CEO at Kettering Medical Center System, Wally Sackett, Cris Peterson, Area Director of the Dayton office, was alongside Brad Hamilton, General Manager of Subaru of Dayton presenting the blanket to active treatment patient, Mary Grubb. Mary shared with us about her diagnosis and journey as she initially went in to the doctor thinking she had bronchitis. She expressed how much she loves her doctors and how her diagnosis has been fairly manageable! Brad loves participating in the Subaru Loves to Care initiative as he lost his father to cancer. Brad allowed Mary to take a message of hope from the box. She read it aloud, "Fight! Fight! Fight!" – This was Brad's message. The blankets delivered by Subaru are truly making a difference in many patients' lives, just like Mary.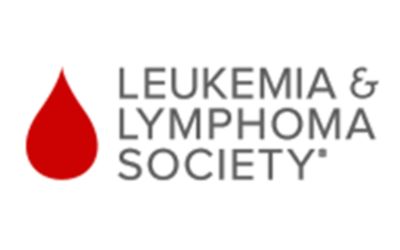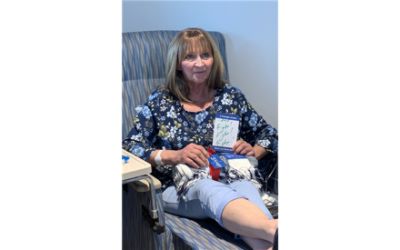 ---
Customer service is the most important item. - Robert K
I leased my Subaru because Adam Ervin sold me. I like my Subaru. Taking some time to learn how to and operate all the accessories. Adam has been very helpful with my training. Takes a 90 year old a little longer to learn things today.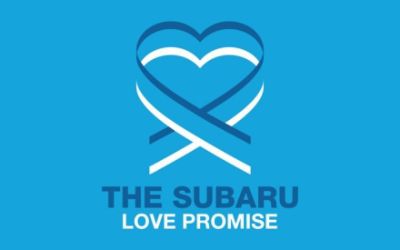 ---
A Little Subaru Love - Cris P
For the House family a visit to Kettering Medical Center in January 2018 led them to an unexpected cancer diagnosis. Glenda House was diagnosed with Diffuse Large B cell Lymphoma. She has completed 4 treatments and has 2 left but her most recent scan showed that all was CLEAR - a true blessing. As part of the Subaru Loves to Care program, Brad Hamilton of Subaru of Dayton and Cris Peterson, Dayton Area Director at the Leukemia and Lymphoma Society met with Glenda and her husband Thomas along with Terry Burns, President of Kettering Medical Center. During the visit, Glenda was presented with a blanket from Subaru along with a Care Card from a young girl named Lily who wrote " I wish you much laughter" and "I wish you get better". As part of the Subaru Loves to Care program, Subaru of Dayton also donated over 100 blankets and 50 craft kits to the hospital to help brighten the days for those fighting cancer. Subaru is spreading the love one blanket at a time!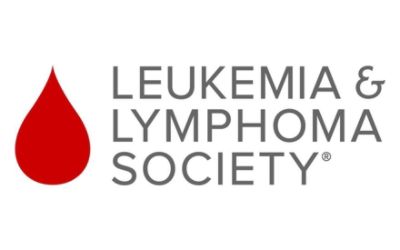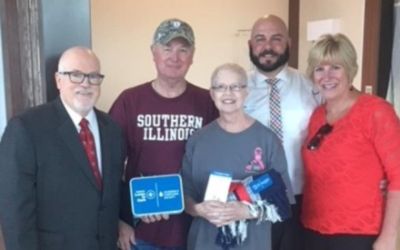 ---